Details
High speed film blowing machine unit(ModelA)
SJ-50/FM600SJ-55/FM800SJ-60/FM1000
1.Use:
It is used for blowing polyethylene(PP) and also for blowing high and low density polyethylene(HDPE,LDPE)which are widely used for packing food, garmints, textile, daily necessities and industrial products, etc.
2.characteristics:
The cylinder and the screw stems of extruder are made of high-quality alloy steel with optimum hardnessand strong corrosion resistance after precision finishing
and nitrogen treatment.The extruder can be lift up to 3 meters according to the technological requirements. Mode of film blowing:bottm blowing.The coiling unit adopts torque motor to keep proper tension and make rolling even an droll-changing easy.
3.MainTechnicalVariables:
SJ-50/FM600

SJ-55/FM800

SJ-60/FM1000




ScrewDiameter

50mm

55mm

60mm

ScrewRatio

L/D30:1

L/D30:1

L/D30:1

ScrewSpeed

10-150r/min

10-150r/min

10-150r/min

PowerofMainMotor

22kw

30kw

37kw

Max.Extrusionoutput

30-70kg/h

40-100kg/h

50-120kg/h

Max.FoldingWidthofFilm

600mm

800mm

1200mm

Single-sided

ThicknessofFilm

0.008-0.10mm

0.008-0.10mm

0.008-0.10mm

TotalPower

32kw

44kw

49kw

Weightofmachine

2600kg

3000kg

3500kg

OverallDimensions(L*W*H)

4600X2600X4000mm

4800X2800

X4300mm

5000X3000

X4800mm
4.Pictures with details

Machine pic: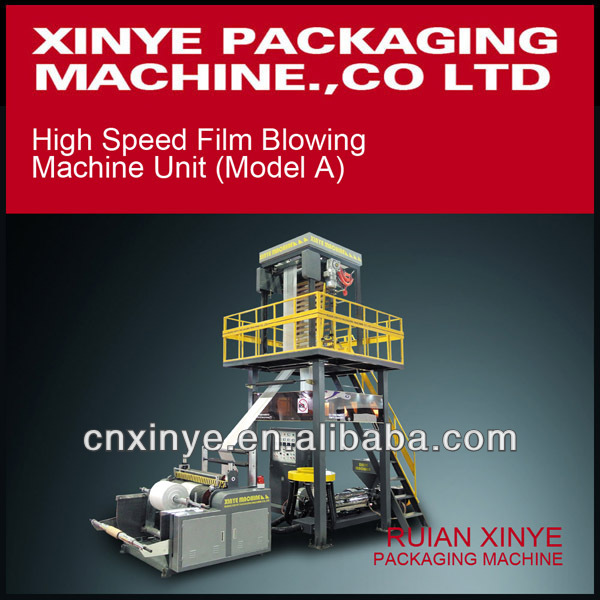 Film samples:

Detailed part:



Hot Tags: High Speed Film Blowing Machine, China, manufacturers, suppliers, factory, cheap
Feedback